Charlie Cramptons Super team xxx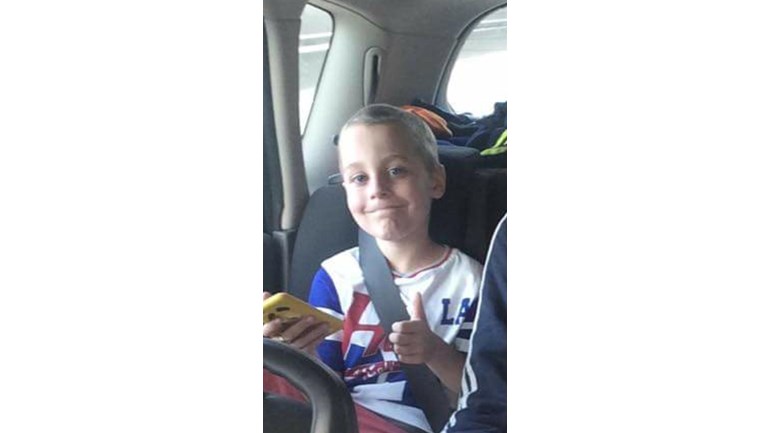 Thanks for taking the time to visit Charlie's fundraising page. 
Charlie was heartbreakingly diagnosed with brain cancer in January 2014. He was super strong and brave throughout his treatment plan, transfusions and all the other nasty stuff and side effects that the amazing yet harsh treatment causes. He finished his treatment in March 2015 and after this time is when the real risk of relapse occurs.
We have been told by his consultant that if this happens it would be 'very difficult to treat ' and there would be a less than 4% cure after relapse.  We desperately want to be able to get him the best treatment available if this happened (entering a trial or medications) that may not be available on the NHS. This would cost money that we just don't have and were asking for any help.
Not getting him the best treatment available is unthinkable for me his dad and two brothers and although we will do all we can as Charlie Crampton Super team (6 family members at present) to raise as much money as possible we need your help.
This type of cancer is very aggressive hence why we are trying to raise the money now as well as treat his symptoms for the various side effects and long terms effects since he was diagnosed.
The funds raised to date will be used to help in Charlie's recovery, treatment, appointments, and future equipment to make his life a little easier as his long-term effects are already becoming apparent.. He needs things to help and support his recovery and future and your amazing generosity will ensure he receives them. 
Please donate, use Charlies super team as your cause if you do a sponsored event or simply share this page xxxx Thank you, the Crampton family xxx
7.5% of all donations to Tree of Hope in relation to this appeal will be allocated to the general charitable purposes of Tree of Hope to cover our core operating costs.
 
If we raise insufficient funds, or surplus funds, then the funds will be used, if appropriate, to fund support for our child's needs in accordance with Tree of Hope's charitable objects.  If in those circumstances we are unable to use all or part of the funds for the benefit of our child in accordance with Tree of Hope's charitable objectives, then any funds that cannot be used will be transferred to be used for the general charitable purposes of Tree of Hope.