Cara's Dreams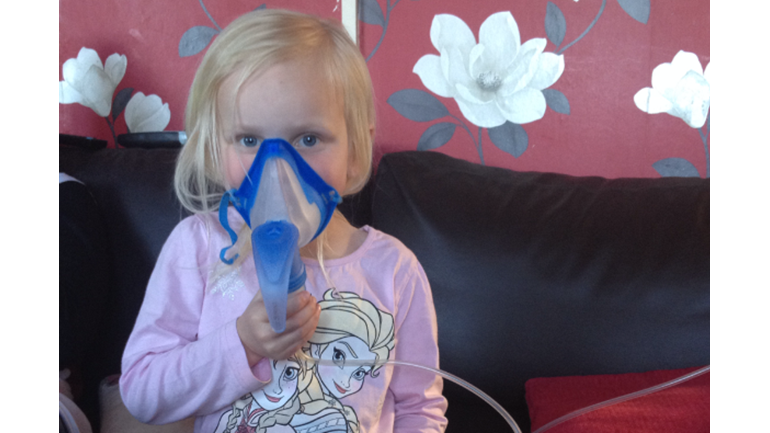 www.facebook.com/Makingcarasdreamscometrue 

Cara's dreams
Our daughter is 5 years old from Newport in Gwent. Every day is a day treasured and we live for the moment because that's all you can live for! Cara was diagnosed with cystic fibrosis at birth, and like many people we did not have a clue what that was. 
We found out that our precious little girl had a life long threatening disease which would affect her internal organs, her mobility, her lifestyle and her life expectancy.
Mortified at the learning of this, we asked why has this happened?! Well, here we go. Both my partner and I happen to be 1 in 25 people in Wales that carry a faulty gene. When this gene is met with a partner who also carries the gene, you have a 1 in 4 chance of the child having cystic fibrosis. 
Cara has about 10 tablets for her breakfast to help keep her body working. She takes more through out the day. She has to have antibiotics every day as she is prone to growing dangerous bugs which have caused scarring on her lungs. 
Physiotherapy is carried out twice a day alongside a nebuliser. She also has hospital check ups every 6 weeks, where sometimes she has blood taken, x-rays, lung function tests, more prescribed medication, cough swabs, weight and height check (as she doesn't eat well at all which has a knock on effect).
We are trying to raise at least £9000 for Tree of Hope to get Cara a physiotherapyvest. This will be used twice a day, everyday for the rest of her life. Hopefully this will help her breathe easier and break down some secretions on her chest and help gift the mucus. This should give Cara a much better lifestyle and hopefully help keep her well for longer. We are also raising towards physiotherapy devices and physio activities which will help her through out her life. 
She often says ,"I don't want to have cystic fibrosis. Why did God chose me? Why can't I be like the normal children it's not fair!" It is so horrible knowing that you may out live your child and that there is nothing you can do or say to make that change.
Should we exceed the target amount or if we do not raise enough funds, or if they cannot be used for any other reason, the funds raised will go to the general funds of Tree of Hope to assist other sick children.


Our daughter deserves the best in life and we want to give it to her! 
Please join us in the journey for making Cara's dreams come true.
Thank you for your kindness
Mum and Dad of Cara
Thanks for taking the time to visit my JustGiving page.
Donating through JustGiving is simple, fast and totally secure. Your details are safe with JustGiving – they'll never sell them on or send unwanted emails. Once you donate, they'll send your money directly to the charity. So it's the most efficient way to donate – saving time and cutting costs for the charity.