Camren's Steps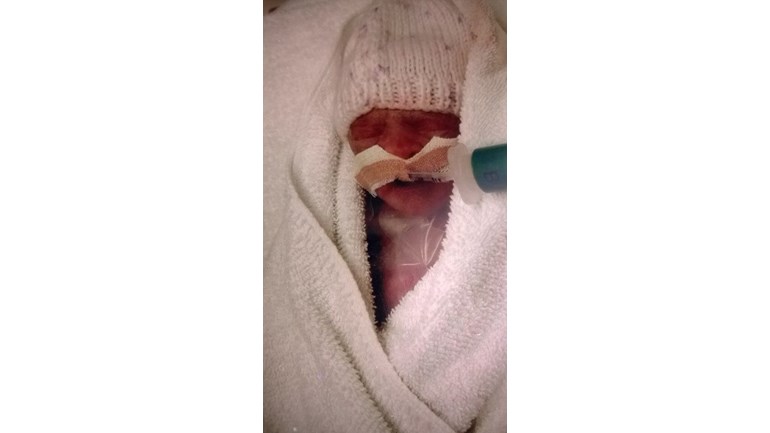 OUR WEBPAGE: www.camrens-steps.co.uk
Camren is six years old, he is a bright little boy with a wonderful character, great sense of humour and an infectious laugh. Camren has amazing grit and determination and if he wants something he tries his very very best to achieve his goal!
Born on 14th of May 2010, at almost 27 weeks gestation, Camren spent 4 months in SCBU at the John Radcliffe Hospital in Oxford during which time he caught Necrotising Enterocolitis (NEC) twice, which is a bacterial stomach infection which can cause brain damage, he also had many other problems mostly related to weight gain, some of which are still ongoing.
Despite his prematurity and all the problems he faced, our gorgeous little Camren came home on the 1st of September 2010 and we were led to believe he was completely healthy in mind and body and would just take time to grow. For the first few months we were so happy just to have him home but gradually it started to become apparent that things weren't as they should have been. Between February and August 2011 I went back and forth to the doctors and health visitors with concerns about Camren, I did not feel he was developing properly, not sitting, not weight bearing through his legs, he didn't extend his arms out to be picked up and all my motherly instincts told me there was something seriously wrong with my baby boy but I was repeatedly fobbed off time and time again.
In August 2011 Camren was diagnosed as having global development delay 'which could be cerebral palsy' by his neonatal consultant. Then in October 2011 we saw a paediatric consultant who told us Camren had quadriplegic cerebral palsy, mostly affecting his left side, more than likely caused by his premature birth or the NEC infections, but that cognitively Camren was at the stage he should be. He has recently had many more assessments and we've been told that he is learning very well and is keeping up with his peers, he is especially accomplished in his roleplay and problem solving tasks.
We would like you to help Tree of Hope support Camren to have an operation in America called Selective Dorsal Rhizotomy (or SDR) which will drastically transform his life so he can lead a more independent life. To pay for the operation and to continue with the physiotherapy he will need for 18 months to 2 years after the operation we have a target of £65,000. 
We are also fundraising for essential equipment to aid Camren's development as he grows and gets older.
For Camren to have this amazing procedure will mean the world to all of our family but of course especially him as all he really wants is to run around with his friends and his big sister, kick a football, to be great at Martial Arts just like his sister and to one day realise his dream of becoming a fireman, a racing driver and a helicopter pilot!!! 
Thank you for reading our story.