Billy's wish to walk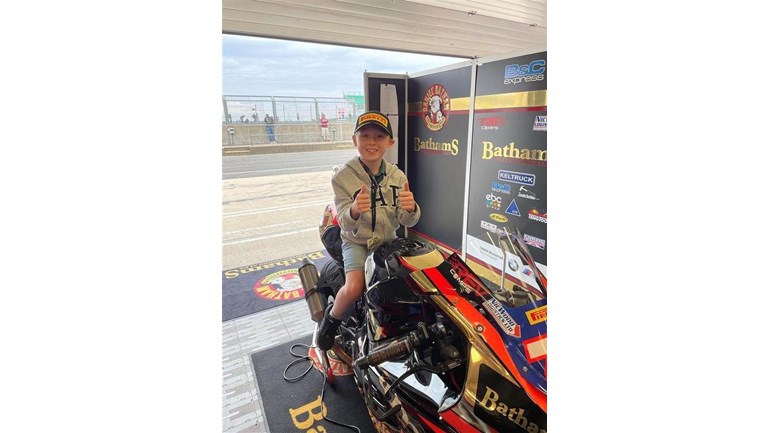 Billy was born in 2013 and for Pete and I we felt our world was complete.  As all new parents we thought Billy was perfect and we was just so in love with him.  When Billy was about 3 months old we took him swimming and a friend of ours pointed out a couple of things to us, one was his head was tilted over to one side and the other was his feet were really stiff.  As we had never had any children before we had not noticed any of these things and we straight away took him to the doctors.   The doctor picked up on his neck more so than his feet and Billy went through a course of physio to help him straighten his head.  

As the weeks went on and the milestones started to come up we noticed that Billy was not hitting the milestones of sitting up, crawling or walking like our friends children of the same age.
At about 8 months old we took him back to the doctor and
that was beginning of downward spiral of fighting to find a diagnosis.

At 15 months old Billy had his first MRI which came back all
clear, at the time we was so happy as we thought that just maybe he was just slower in his development.  At 16 months
old Billy started commando crawling and then 19 months he began crawling on his knees so we again was hopeful  that he
would do it in his own time.  At just over 2 years old Billy had his 2nd MRI and yet again it came back clear, this time we was not so happy as without a diagnosis we had realised it was impossible to get Billy the help he needed.
Throughout Billy's life he has been on several different
drugs, had botox in his legs twice had physio twice a week since he was 15 months old and had full support at nursery to help him with his mobility.
Pete and I have tried several different treatments to help
Billy we have taken to a chiropractor, an osteopath, cognitive therapy but as he gets older we realise we are running out of time as he is of an age now where he wants to be like his friends  he wants to
run, jump, skip, ride a bike all of those things and as his parents we want to get him there.
Our ultimate goal was to raise enough funds for Billy to have an operation to reduce the spasticity in his legs, this is an operation that when we started our fundraising was not funded on the NHS and because Billy had no diagnosis, even if it was funded he would not qualify for it.  Over the years of fundraising we have fought tirelessly for Billy to be able to have the operation on the NHS attending many hospitals.  FINALLY in May of 2022 we got our wish and the operation is now being funded!
We still need to raise as much money as we can as even though we have saved the money on the operation the rehabilitation is not a slow process and he will need 3/4 sessions of physio a week as well as strength training which equates to around £12,000 a year.
We are going to be running a serious amount of fundraising events to get us to the point that we can give Billy the best life possible
Thank you for reading Billy's story and for helping his dream come true.
7.5% of all donations to Tree of Hope in relation to this appeal will be allocated to the general charitable purposes of Tree of Hope to cover our core operating costs.
 
If we raise insufficient funds, or surplus funds, then the funds will be used, if appropriate, to fund support for our child's needs in accordance with Tree of Hope's charitable objects.  If in those circumstances we are unable to use all or part of the funds for the benefit of our child in accordance with Tree of Hope's charitable objects, then any funds that cannot be used will be transferred to be used for the general charitable purposes of Tree of Hope.