Bertie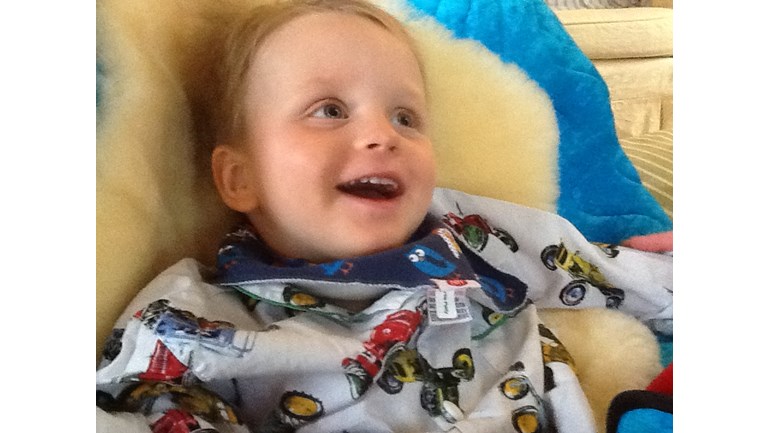 UPDATE!

Dear friends, family and all of Bertie's incredible supporters,


After six months of unsuccessfully trying to sell our house and after trying various avenues we have made the difficult decision to stay in our current house. We now need to act as quickly as we can to get the adaptations made to our home so that we can make it as easy as possible for Bertie to be cared for with his increasing needs.
Your amazing support means that we can go ahead and install a lift in our house and adapt it to create space for a wheelchair and other specialist equipment to be comfortably used, create a downstairs bedroom, bathroom with specialist bath, therapy room and access to the garden as well as in through the front door.
The money will also be used to cover fees for design and construction professionals. We have made the decision that Andrew, Bertie's Dad, will be the architect on this project as he knows Bertie's needs the best and his professional fees will also be covered. Any extra money will be used to pay for equipment or future equipment as Bertie grows and for his care.
Thank you so much for helping to make this happen for Bertie as quickly as possible. You really have lifted an enormous weight off our shoulders and have enabled us to continue to provide the best life we can for Bertie and to cope as best we can as a family.

In November 2016, a few days after his second birthday, our son Bertie was diagnosed with Infantile Batten Disease, a devastating neurological degenerative illness. From the age of three our son will be left completely dependent, unable to play, feed himself, sit independently or communicate. Bertie's sight will gradually deteriorate until he is blind. Sleep is a major problem and Bertie sometimes only sleeps for a couple of hours a night. Bertie's consultant has told us that it is possible that he may not sleep at night at all in the future. He often has to be fed through a gastrostomy tube in his stomach as he is loosing the ability to swallow. He has numerous epileptic seizures every day and needs 24-hour care. 
We have been told that there is no cure and that our beautiful Bertie will very sadly die in childhood.
We are having to move into a more suitable house, as Bertie now has to use a wheelchair and needs a ground floor bedroom adapted to his needs, a wetroom/bathroom so that we are able to bathe him using hoists and specialist bath equipment, a sensory room which will help to stimulate him with specialist sensory toys, space for the different carers who come and help look after Bertie and storage for all his feeds and equipment, as well as access into and around the house and into the garden. 
We have found a good house which has a lot of ground floor space but it will be expensive to transform – this life changing space will cost an anticipated £100,000. Funds may also be used to pay for Bertie's care, specialist equipment and anything that will make life easier and more accessible for Bertie and those who care for him.

If you would like to donate to Bertie's JustGiving page we would be so grateful, this really will make a big difference to Bertie so that he can have the best quality of life for the short life he will have.
7.5% of all donations to Tree of Hope in relation to this appeal will be allocated to the general charitable purposes of Tree of Hope to cover our core operating costs.

If we raise insufficient funds, or surplus funds, then the funds will be used, if appropriate, to fund support for our child's needs in accordance with Tree of Hope's charitable objects.  If in those circumstances we are unable to use all or part of the funds for the benefit of our child in accordance with Tree of Hope's charitable objects, then any funds that cannot be used will be transferred to be used for the general charitable purposes of Tree of Hope.