Bens First Steps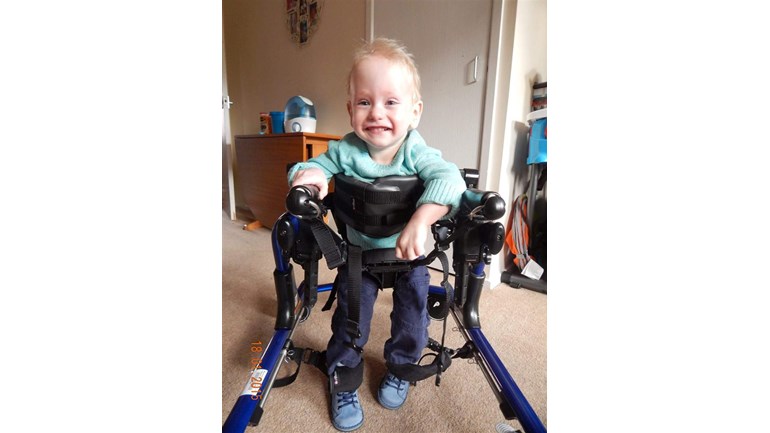 Hi I'm Ben and im 3 I've been diagnosed with Cerebral palsy.  It effects my hips and legs which means I can't sit alone unaided or walk...yet!  

At the moment my future will be filled with physio, operations to help lengthen my leg muscles and pain like cramp as my short stiff muscles hold me back. However determined I am!  This will always be there unless you can help me.
There is an operation I can have in America called a Selective Dorsal Rhizotomy.  This will sever the damaged nerves stopping my stiffness. Then the specialist physio teams can help teach me how to sit and walk. I know it's going to be a hard job but I am determined to do this. I know it won't take away my CP and my learning difficulties but I want to sit on the floor and play. I want to walk in the park with my family and play with my little brother Ollie. I currently roll around the floor and i am bored of it, I want to sit and walk and i need my body to be changed slightly to help me.  We tried to get it on the NHS during the trials held last year but I didn't meet the strict criteria. 
So I need to go and see the wonderful Dr Park in St Louis Children's Hospital in America. He's performed thousands of SDR operations sucessfully and is considered the best.  Then I need approx 2 years of intense physio at home with some specialist equipment. I promise every penny will make a difference to me directly.
Mummy says:
Hi,   I want to thank you for visiting Bens page. I also want to thank in advance any donors.  Seeing my son sit on the floor unaided to play, take his first steps and play with his younger brother is something every parent looks forward to. Thanks for helping try and make this possible. I can never thank you enough.