Madina's page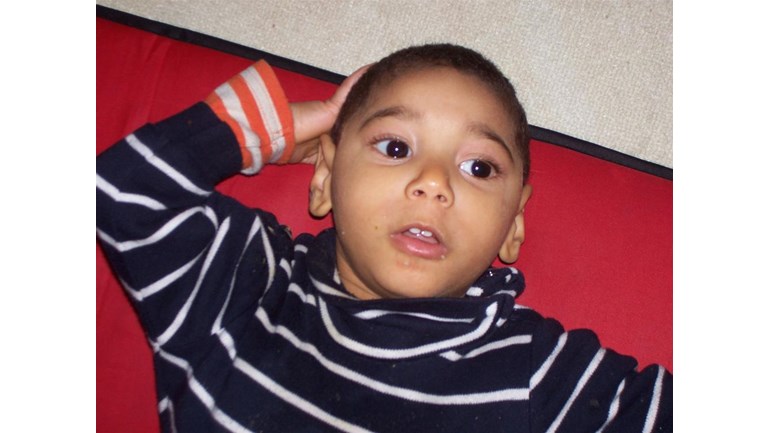 Your generous donation towards the care of Aziz will continue to keep open the door to a miracle.

Our family has had an unfortunate few years.
We are told that parents of special children are hand picked.
In 1994 our beautiful son Safwaan was born in Zimbabwe. At birth he was diagnosed as micropcaephalic and 9 months later we were advised that Safwaan also had athetoid cerebral palsy.
Our hopes were constantly shattered as we were told not to expect any thing from him. Despite our best attempts to improve Safwaan's quality of life, unfortunately we were living in a part of the world that has very little knowledge or resources to help brain-injured children,Safwaan passed away of suspected heart failure in December 1998 having lived a sad and painful life.
In March 2002 we immigrated to the Isle of Man with our kids Rheyan 12, Amaara 6 and Hanna 2 .Tragically in August 2005 Hanaa was knocked down by a car and passed away almost immediately, her accident was witnessed by her sister Amaara.
On 27 August 2006,after many scans, I gave birth to Aziz whom the specialist assured us was perfectly healthy, five months later Aziz was diagnosed as micropcaephalic with athetoid CP. Once again we were knocked to the ground, but for the sake of the kids we had to put on a brave smile and carry on. By the grace of God we found the Institutes for the Achievement of Human Potential in Philadelphia USA, and the Advance Centre in London UK whose programmes are geared towards the development of the brain injured.
At the Institutes and Advance we have witnessed first hand their miraculous work which provides the tools for Brain injured kids to graduate to life.
Aziz is an absolutely adorable 5 year old boy. For now he cannot crawl, walk or talk but one day soon he will. We thank God that he has begun a wonderful journey to recovery through these programmes and every achievement of his no matter how small fills our family with so much joy.
Your donation to our cause will allow us to continue our journey to happiness, wholeness and his eventual graduation to life.