Isabella's Wish To Walk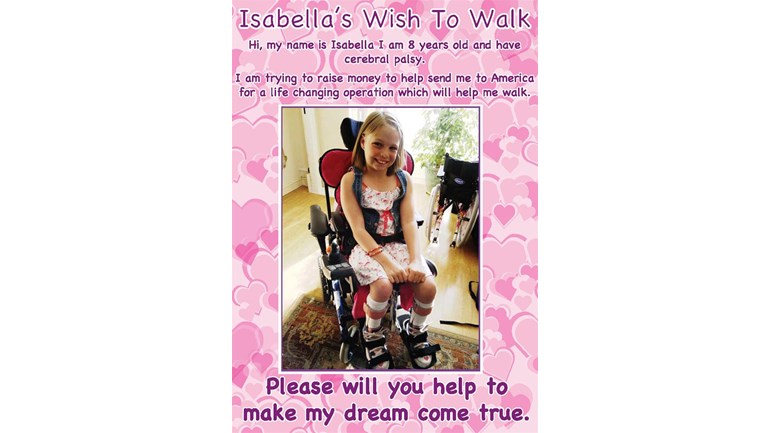 Thanks for taking the time to visit my just giving page.
My name is Isabella, i am 9 years old and live in Merthyr Tydfil,  I have Cerebal Palsy which mainly affects my legs.  I can stand and walk a few steps with the aid or a special walker but it hurts alot :(.  I spend most of my time in my wheelchair.  I have been accepted for an operation in America called Selective Dorsal Rhizotomy which will help me to walk using just walking sticks !!!!  This would change my life !  Just to be able to walk around the school yard like all my other friends would be a dream come true.
So if you can please dig deep and donate now.