Andy's Wish to Walk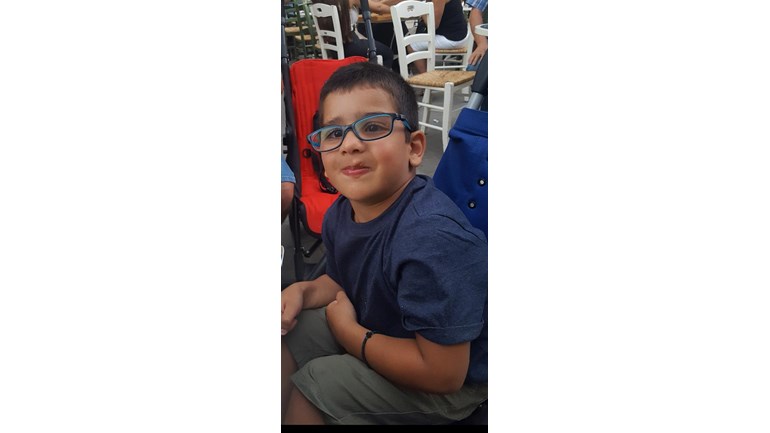 Hi my name is Andy and I am 6 years old. Thanks for taking the time to visit my JustGiving page.

I live at home with my mummy, daddy and my big brother Chris.

Mummy says I had a difficult birth and after 14 hours of labour I still wasn't ready to come into the world. The doctors said it was because I was being stubborn and they decided to force me out.
After spending the first 5 days of my life in the neonatal unit I was allowed to go home.
Mummy soon noticed that I wasn't meeting my milestones as I couldn't sit, stand or walk like all the other kids could at my age, so she kept taking me to the doctors and eventually at 18 months old I was diagnosed with Cerebral Palsy.
For the last few years I've had lots of physiotherapy and have even been given Botox in my legs to help my tight muscles which worked well for a while. Now the injections aren't working as well as before and the doctors at Great Ormond Street Hospital say that I can have an operation which should help me walk without using my sticks or my rollator.
They say that I will have to do lots and lots of physiotherapy after the operation which can be very tiring but I don't mind especially if it means I can dance and run around without having to hold onto something so I don't fall over.
My mummy and daddy say that this operation costs a lot of money and that we will need help to pay for the operation and all my physiotherapy after.
Andy has been accepted as a candidate for Selective Dorsal Rhizotomy (SDR) at Great Ormond Street Hospital (GOSH). The aim is to improve spasticity (muscle stiffness) in his legs caused by brain damage at birth. The spasticity can be very painful and leads to excessive stiffness in his legs and causes difficulties with walking.

Once Andy has his operation, he will be discharged from hospital after about a week and we will then move into the patient hotel across the road. Andy will then have to attend the hospital gym twice a day for two weeks in order to help strengthen legs, trunk and pelvis, increasing his range of movement. He will then be discharged from hospital and we will have to fund further rehabilitation for the next 2 years. He will have to learn how to use his body in a different way as he will be weak and lose the ability to co-ordinate his movements. This is the only procedure that permanently removes the spasticity in the legs and is only partially funded by the NHS. 
7.5% of all donations to Tree of Hope in relation to this appeal will be allocated to the general charitable purposes of Tree of Hope to cover our core operating costs.
 
If we raise insufficient funds, or surplus funds, then the funds will be used, if appropriate, to fund support for our child's needs in accordance with Tree of Hope's charitable objects.  If in those circumstances we are unable to use all or part of the funds for the benefit of our child in accordance with Tree of Hope's charitable objects, then any funds that cannot be used will be transferred to be used for the general charitable purposes of Tree of Hope.