SDR for Amy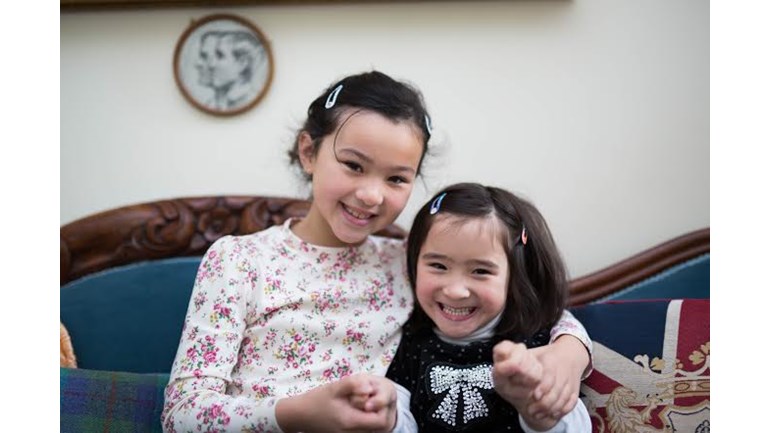 Important notice(1/2/16) - if you are gift aiding your donation, please make sure to not include more than one name in any good luck message otherwise just giving will delete the gift aid donation. 

Thanks for taking the time to visit Amy's JustGiving page.
We are raising money for our daughter Amy Hepburn to go to the USA for a life changing operation in April 2016.
Amy was born 10 weeks premature.  During her first weeks in the Neonatal Intensive Care Unit she suffered an infection which damaged parts of her brain including the areas which affect her motor skills.  This has left Amy with Quadriplegic Cerebral Palsy and makes her at this time, completely dependent on others for all everyday tasks. 
This makes life very tough for Amy and you might think that she would be quiet and reclusive, but happily, this is far from the case.  Amy is the brightest and most positive girl you could meet.  She tries her best to take part in everything and works incredibly hard not only in school but with her various therapies and exercises.  She never complains and is very caring about how everyone else is doing.  Almost everyone that she meets is amazed at her positive attitude.
It is because of this wonderful attitude that we want to give her every chance to reach her full potential.  We already take her for various therapies around the UK, but now believe that the biggest difference to her quality of life could be achieved through Amy having an operation in the USA called SDR- Selective Dorsal Rhizotomy.  This involves the Surgeon going into Amy's spine, testing the various nerves running through her body, and cutting the mis-firing ones, leaving Amy with a better signal from her brain to her muscles, and hopefully allowing her to do a lot more for herself.  It's a pretty frightening thought that she will have this big operation and months/years of physiotherapy to follow up, but we absolutely believe it's worth it.
The operation is carried out in St Louis Children's Hospital in the USA, by a world famous Surgeon, Dr T S Park. You can find out much more on their website http://www.stlouischildrens.org/our-services/center-cerebral-palsy-spasticity/about-selective-dorsal-rhizotomy-sdr
We hope that after the operation Amy will see improvements in Feeding, talking, motor skills, learning, mobility, general development and less pain.  Any of these improvements will give Amy a brighter future.
If you can help us with a donation to the costs of this operation and therapy we would be enormously grateful.
Donating through JustGiving is simple, fast and totally secure. Your details are safe with JustGiving - they'll never sell them on or send unwanted emails. Once you donate, they'll send your money directly to the charity. So it's the most efficient way to donate - saving time and cutting costs for the charity.
Tree of Hope reserves to use these funds for any purpose stated in the parents charter, including but not limited to, medical treatment, surgery and therapies and related travel expenses, medical and exercise equipment, childcare, home adaptations and the cost of vehicles designed for the disabled.