Amber sharokhi big dream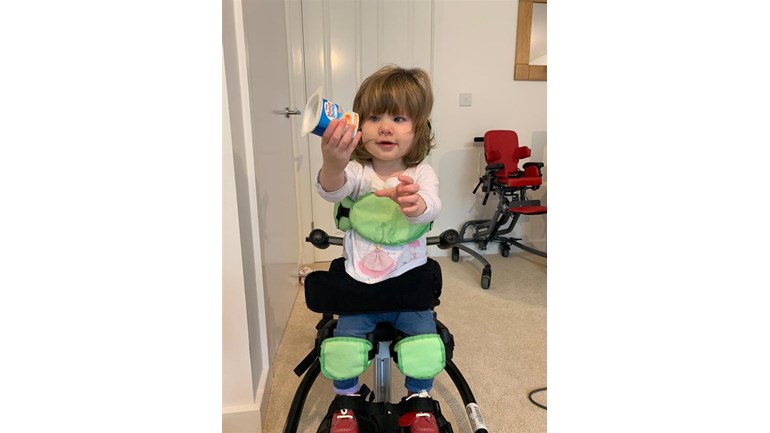 We are trying to fund raise the money to help amber get her physio trike.. 
Amber was born at 37 weeks I had an placenta abruption we had an MRI done and it had shown that amber had suffered severe brain which caused (HIE grade 3). Amber was giving no chance of survival and was toled to say goodbye. Amber came thow it showing them all wrong. Amber has done so well she has global development delay and Microcephaly, Amber is also at high risk of cerebral palsy but amber still continues to prove them wrong, we have been toled that they are not sure if she will walk but I like to keep hope and hope that one day she will, that why a physio trike is so important to us. 
Amber has really bad stiffness in her legs and weak muscle and she is struggling with her standing, the stiffness is coursing her to keep her legs bent so when we work on standing she will keep her legs bent. We have todo exercises ever day as much at we can. Amber also is weak down one side of her body which also add to the standing and find it difficult. 
That why we are asking for your help so we can provide amber with a physio trike which will help with her stiff legs and also help to build muscle up in her legs so that she will become so much stronger And she will hopefully gain so much strength that she will be able to stand and hopefully one day walk thank you.