Amayah's wish to walk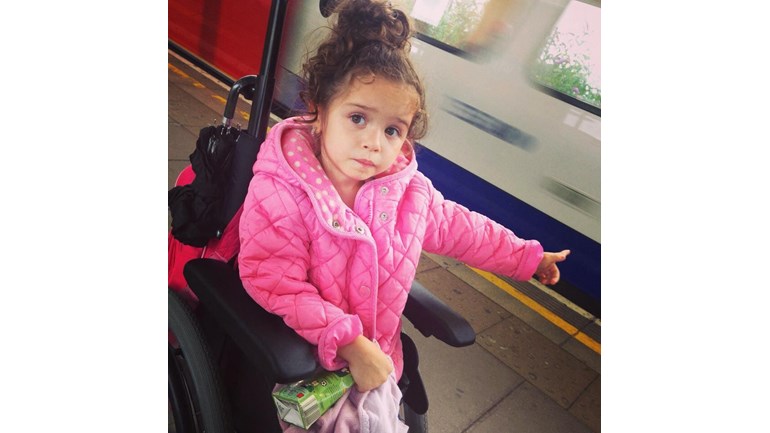 Amayah was born 9 days early on the 7th december 2010. My pregnancy was full term and was believed to have gone well. She is now 3 years old and is my only child.
I had many unanswered questions since birth up until may 2013. My Princess was sadly diagnosed with Cerebral Palsy, Spastic diplegia. Her Brain is partly damaged due to lack of oxygen just after birth. This causes the muscles in both legs and hands to be constantly tense.
She has physiotherapy weekly, has a stretching routine 3 times daily, had Botox  injections, legs casted and is currently taking A medication called Baclofen 2 times a day, which is a body relaxer.
Amayah really is a total inspiration to me,  she is such a happy and outgoing little girl that has gone through so much in her short time of life, she is my best friend.And always has such a big smile on her face. She keeps me going! 
Unfortunately Amayah can only walk a short  distance using her frame , she uses a wheelchair for outdoor use and knee walks inside.
She will be starting school in September and Iam trying to get as much equipment for her to be able to play independently with her new friends. Including a Lycra suit that will help her massively. Nhs will not provide for any of the extra equipment needed.
My self and Amayah would like to thank any one that donates to tree of hope so that she gets all that she needs to finally have a fair start in life.