Amalie's Angels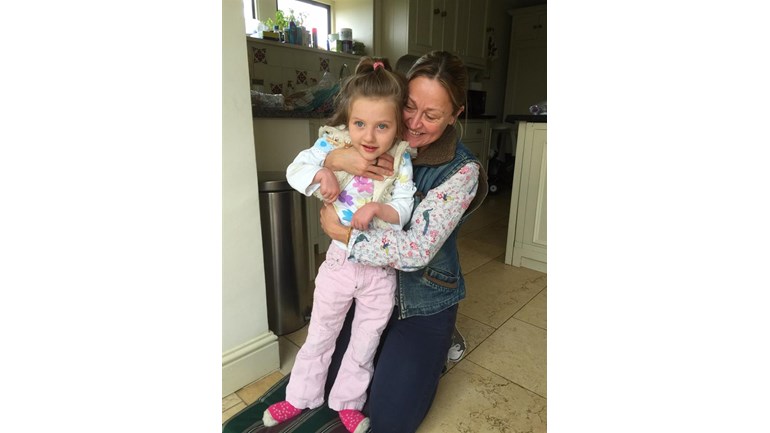 We are raising money for our little Amalie who is now age 7.  Very tragically she had a severe hypoxic episode as a baby after a terrible virus which has left her with brain damage, in medical terms its called 4 limb cerebal palsy & severe visual impairment.  As a family, life has changed dramatically, but Amalie has come such a long way since her illness, its little steps but she is improving slowly day by day. Even though she can't do any of the things a normal child of her age can do, she seems to be very happy and her big smile fills up an entire room and we are so very proud of her.

Amalie does require one on one care for all her needs, we are always looking for new therapies to help her mobility & cognition, new seating equipment which we can't get on the NHS such as a specially designed rocker chairs, new outdoors pram for rough terrain & beach.  We are also in the planning stages of sorting out Amalie's new room downstairs, we are adding on another bedroom next to hers and we will need to sort out more hoisting amongst other facilities to help her.  Amalie's fundraising is ongoing, we will always be needing to get new things and therapies for her - even as an adult.

We are raising funds through a wonderful charity called Tree of Hope, they are a crowdfunding charity that helps children & young people with a disability or illness by supporting their families to raise money they need to pay for specialist care, therapies, adaptions etc which is not freely available through the UK healthcare system.  They enable us to fundraise under the banner of a registered charity,  with our very own campaign dedicated solely to benefit Amalie.  Each donation is subject to a 7.5% contribution which goes towards the core running costs of the charity. Tree of Hope have kept this at its absolute minimum so Amalie can benefit as much as possible from donations and the majority of families find that the addition of Gift Aid covers fees and still adds extra to our campaign.

Donating through Just Giving is simple, fast and totally secure. Your details are safe with Just Giving - they'll never sell them on or send unwanted emails. Once you donate, they'll send your money directly to the charity. So it's the most efficient way to donate - saving time and cutting costs for the charity.
We are determined to never give up on our little girl so that she can reach her full potential.
Many thanks one and all. X