Amalie's challenge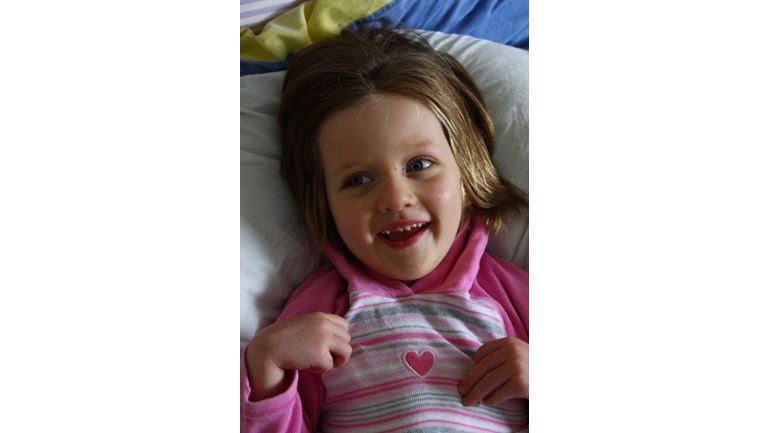 'Human Challenges' is an empowering speech for both children and adults. This exciting, energizing and uplifting talk is based on past mountaineering world records achieved by Rod Baber in Europe and on Everest. These mountains in Rod's eyes are insignificant compared to what his daughter Amalie has to climb following a brain injury at 10 months old.  Her mountain in his eyes is far harder to conquer than any mountain he has climbed.
'To Live is the rarest thing in the world. Most people exist, that is all.'  Oscar Wilde.
At 10 months old our daughter Amalie contracted a devastating illness. With a strong fighting spirit against all odds she held onto life on life support at Bristol Children's Hospital. The trauma of her illness caused her a severe brain injury which left her with loss of sight and the ability to move.
Amalie is now nearly 5 years old and still suffering without the ability to do anything a normal child of her age should be able to do. To see, to sit, to walk, to eat by herself, to play, to play.  She requires one on one care and life for our family has had to change to give her the 24hrs care she requires. She has come such a long way since her accident and is now smiling. A smile so big it has the mesmerizing ability of breaking even the strongest hearts. Ours included!
We are determined for Amalie to be able to do more for herself and we are never going to give up! We have been working hard to get Amalie to move better with physiotherapy and communicate with speech and language which is so important, as without cognitive skills, Amalie will never be able to make her own choices in life.
Unfortunately new techniques and therapies cost money. We desperately want to get her to a wonderful centre called Discover Hannahs which is based down near Plymouth. We want to raise money for Tree of Hope in order for Amalie to stay there for up to 4 weeks a year. Their disciplinary team is second to none and provides specialist therapy and care, 24 hours a day, seven days a week. Students are looked after in a caring and stimulating environment where they are encouraged and supported to achieve to the very best of their abilities. They have the top therapists including speech and language which she badly needs. Amalie and I visited Hannah's last summer and it just felt right.  
Should we exceed the target amount or if we do not raise enough funds, or if they cannot be used for any other reason, the funds raised will go to the general funds of Tree of Hope to assist other sick children.
Tree of Hope offers hope to the families of sick children in the United Kingdom and Ireland who need specialist medical surgery, treatment, therapy and equipment in order to free them from suffering, giving a better quality to their young lives.

We have such hopes for our beautiful little girl and can't wait for her to reach her full potential.
For any inquiries please contact Rod or Josy on josy@afrinity.co.uk.

Thanks very much for taking the time to read about Amalie.