Alivia's Fundraising Appeal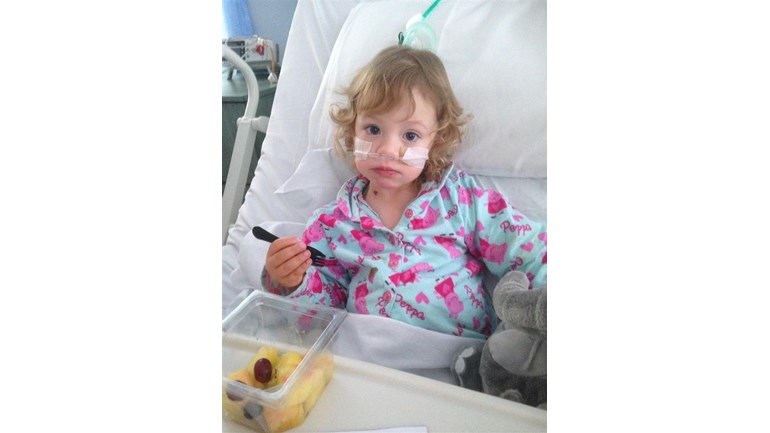 Myname is Alivia and I am 5 years old, when I was born I had a couple of operationswithin the first few days of my life to try to manage my meconium Ileus, (thisis a blocked bowel) at 4 weeks I was diagnosed with CF (Cystic Fibrosis), thisis a non-curable life-shortening inherited disease, Cystic fibrosis (CF) is adisease that causes the body to make thick, sticky mucus. This causes problemsin two major areas: the lungs and the digestive system.
Ihave to take medicines every day and will do for my entire life, everydaymy mum has to do hands on physiotherapy to help break up the mucus in my lungs,recently I have been very poorly in hospital with an infection calledpseudomonas and have had a Portacath fitted.
Afterlots and lots of research my mum has decided that to help me gain moreindependence and potentially better quality of life she is going to try toraise money for an airway clearing vest. The Cystic Fibrosis Vest is an airwayclearance system which provides vibrations to the chest wall, helping to clearthick mucus and prevent infections. The Vest can be used every day at home andgives a greater level of independence, optimizing breathing and respiratoryfunction, reducing the risk of secondary complications such as chestinfections, and dramatically improving the quality of life for both me and myfamily.. for more information on the vest please look at the link http://www.hill-rom.co.uk/uk/United-kingdom/Products/Airway-Clearance/The-Vest/
Myfamily have already raised some money but as these vests are not funded through the NHS then we have to raise lots more. Every single penny counts and even the smallest donation means the world to me.
Thanks for taking the time to visit my JustGiving page.
 my mum says that donating through JustGiving is simple, fast and totally secure. Your details are safe with JustGiving – they'll never sell them on or send unwanted emails. Once you donate, they'll send your money directly to the charity. So it's the most efficient way to donate – saving time and cutting costs for the charity.