Help Alfie to achieve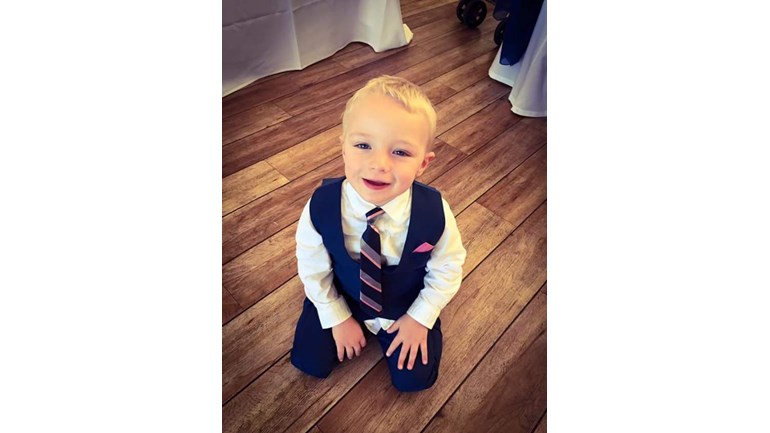 Thanks for taking the time to visit my JustGiving page.
Donating through JustGiving is simple, fast and totally secure. Your details are safe with JustGiving - they'll never sell them on or send unwanted emails. Once you donate, they'll send your money directly to the charity. So it's the most efficient way to donate - saving time and cutting costs for the charity.
I am raising money for my son Alfie to help with the expense of all of his therapis which will be ongoing through his life. 
Alfie was born at 40+6 after a traumatic birth, he stopped moving and his heart rate was dropping rapidly, after going up and down to the maternity unit at my local hospital they realised it was a cause for concern and they were almost certain he would be stillborn, I was heartbroken. They rushed me into theatre without having time to explain anything apart from the fact they had to preform an emergancy c-section, I was of course petrified. Alfie was born and after a few painstaking minutes much to everyone's surprise he let out a big cry, I then realised I had a fighter and nothing else mattered.  They checked him over, gave him to me and that was that. 
We come home a week later and I was getting used to a newborn baby, I was only 20 years old and very scared. Things seemed to be going fine up until the third week when he become very ill, he was pale, lethargic, didn't want any milk and was very sick. I took him up to A&E and they said he had an infection in his belly button, they kept him in on IV fluids and we come home a week before Christmas. The worst was over, so I thought, we got into a routine, I had postnatal depression and was in a very abusive relationship with his father which I was in the middle of coming out of with the help of woman's aid and my family, things were looking up, until one day when he was 7 weeks old and he was ill again, but this time worse, I couldn't get him to stay awake, he was in agony when he was awake, his skin was purple and blue, he was projectile vomiting, had the worst case of diarrhea I have ever seen and was so hot to touch like his skin was on fire, he couldn't have any clothing on as it was hurting his poor soft skin too much. He was rushed up to A&E once again and this time was rushed straight into resus where he was immediately poked and prodded with tubes and needles. I asked what was happening and the doctors told me they could not say, the nurse told me to go into the waiting room she would be in as soon as possible, my mum stayed with Alfie.  The nurse come in and explained to me that Alfies body was shutting down, all his veins were collapsing, he was severely dehydrated,  and had a serious infection which they were still trying to figure out exactly what and where the infection was. The nurse explained they would continue trying to put fluids into his small lifeless body but they could only try for so long. I went back in the room and there was my baby, hooked onto machines, all different fluids being pumped into his body, he was dying and I knew it was the end of his short little life and also the end of mine. The nurse explained they were trying the fluid once more and if his body rejected it there was nothing else they could do. I run out the room and screamed I felt every piece of my heart break. Myself and my mum just sat in the corridor of the hospital holding each other not saying a word just sobbing, next thing we knew the nurse come running out and told us to quickly go back in the room, we done as we were told and I couldn't believe my eyes, there on the hospital bed was my baby boy, frail but smiling and wanting his mummy. I held him so tight, the nurses were in complete shock, as they too thought it was the end. I later found out he had suffered severe blood poisoning. After 2 weeks in hospital and strong antibiotics, we come home. 
Alfie had alot more illness's since, our second home become A&E. 
Things settled down but I noticed things were wrong, he wasn't rolling over, he wasn't sitting up,  he could only eat a few things and they had to be so mashed up half the time it didn't even look worth it, I went to my HV and she referred us for an MRI and various other tests, nothing prepared me for the results which I got when he was 15 months old after having months and months of tests, my prince was digonosed with spastic diplegic cerebral palsy, hypertonia and global devolpment delay.