Step up for Alex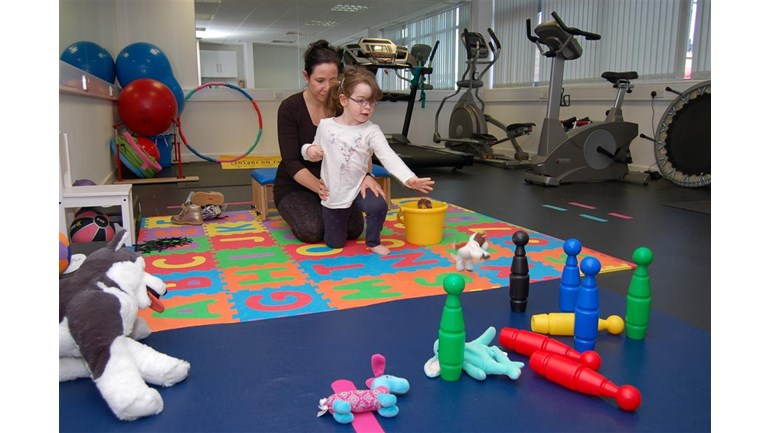 Alex has Cerebral Palsy which affects her whole body but in particular her walking – this was a result of pre-birth complications.  Alex also has a twin sister, Izzy, who wants nothing more than to have her sister to be able to enjoy all that she does – Izzy's dream is that Alex can run, play and join in all she does.
Fundraising began in November 2015 and in January 2016 Alex was able to have her life changing surgery SDR (Selective Dorsal Rhizotomy). 
In the 18 months since surgery Alex has spent 30 days in hospital, 170 hours plugged into Functional Electrical Stimulation, 233 hours in one-to-one physio and over 250 hours in the car to get to these appointments!  In between all this, she has completed Foundation and Year One, joined Rainbows and the Wychwood Saplings, continued to learn to swim and tried to be an average six-year old, just like her twin sister, Izzy.
Alex continues to face her post surgery rehabilitation and intensive post op physio regime with extraordinary determination, energy and lots of smiles and laughter. She is truly beginning to realise that she can be
like Izzy with her "magic legs".
Despite the gruelling schedule, Alex has blossomed as each day she pushes herself to her limits.  With her body freed from the spasticity in her legs, she has now moved from half leg splints to ankle ones, and this Summer she started confidently walking with her sticks and taking
independent steps. 
This October she finally got to the top of the waiting list for botox injections and casting of her right leg.  And what a difference that has made to her – Alex is now gaining confidence to walk on her own in splints even on rough ground.  She is getting everywhere now.      
Alex still faces years of non-NHS funded therapy – physio is still twice a week and personal training will soon be added and it's not only therapy that Alex requires.  With the money raised we have are able to give Alex more independence with a light weight, off road wheelchair, regular electric stimulation and training at home on a treadmill.  walking practice and fitness.  She will also need further surgeries to correct the damage that has been done over the years to her hips, ankles and feet and numerous pieces of equipment that will help at each stage and it unclear whether this will be available in time on the NHS.
With the most amazing support and generosity of our family, friends and the local community we have raised just over £59,000 but for Alex to continue her journey to independence, fundraising will continue to reach our target of £70,000.
Donating through JustGiving is simple, fast and totally secure. Your details are safe with JustGiving - they'll never sell them on or send unwanted emails. Once you donate, they'll send your money directly to the charity. So it's the most efficient way to donate - saving time and cutting costs for the charity.
Fundraising with Tree of Hope:
7.5% of all donations to Tree of Hope in relation to this appeal will be allocated to the general charitable purposes of Tree of Hope to cover our core operating costs.

If we raise insufficient funds, or surplus funds, then the funds will be used, if appropriate, to fund support for our child's needs in accordance with Tree of Hope's charitable objects. If in those circumstances we are unable to use all or part of the funds for the benefit of our child in accordance with Tree of Hope's charitable objects, then any funds that cannot be used will be transferred to be used for the general charitable purposes of Tree of Hope.

If you have any questions at all please do not hesitate to call the family
support team on 01892 535525.