Alex's Mission possible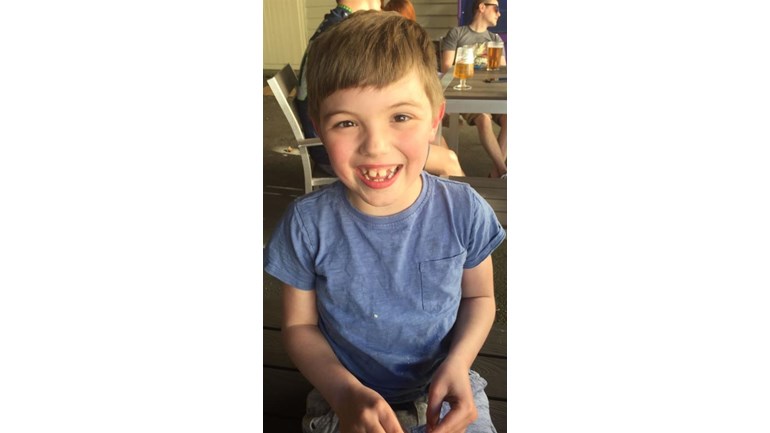 Alex is a fun loving, parrot hugging, loveable kind little 8 year old boy. He takes life in both hands and lives to the fullest. Alex also has Cerebral Palsy due to his very early birth. Cerebral Palsy is a neurological condition where the part of the brain that controls movement, balance and posture has been damaged. It causes muscles to become extremely stiff which is called spasticity. There are many different variations of CP, effecting people in one limb to all four limbs. Alex has hemiplegic CP which mainly effects his right leg, arm and vision but subtly all his muscles. His balance is not good which means he falls a lot and he finds walking long distances challenging, so uses a wheelchair when tired. December 2016 Alex had surgery to release the tendons In his hamstrings and calf as well as Botox to aid this. Before this he walked completely on tip toes on his right foot and could not put it flat. After the surgery he can now do so but his leg and foot are very weak and he will need to wear a specially made leg splint throughout his childhood. Alex has had to have Physiotherapy and intervention his whole life but he has never let it get him down and accepts himself the way he is. 
We are very aware that Alex is effected by CP fairly mildly which we are of course extremely grateful for and not a day goes by when we don't think about how things could have gone. However cerebral palsy can have catastrophic effects on a body as it grows and a huge strain is put on the muscoskeletal system causing bones to come out of alignment and therefore ongoing surgeries to correct this. Worse case is the person becomes unable to walk and get about as well. This is why constant Physiotherapy is vital while Alex grows to try and prevent this wear and tear and keep him upright. Alex has a wonderful NHS physiotherapist but due to funding we only see her about 5 times a year. We have taught ourselves how to do the therapy but he really needs to be seeing an expert at least twice a week. This would cost up to between 45-70 an hour depending on expertise. So for a two hour session that's £140 twice a week. This adds up to a whopping £13,400 a year. This is why we have decided to set up a just giving page for Alex through Tree Of Hope, a registered charity which helps children like him.  All funds raised will go to them and they will use it for Alex's therapy. We have gone for a target of £10,000 which we know is a lot of money but this will mean we can really give Alex the best results so when he is an adult we can say we tried everything to help him.
As a family we intend to take part in events to raise the money, starting with Duncan and I running the Halstead Marathon on Sunday 13th of May and then  me running the Edinburgh Marathon Sunday the 27th May ( 2 weeks apart 😬). Alex also wants to do things to help raise his funds. Up until now we have tried tirelessly many therapies and treatments to help him, we have had to take the word pushy parents to a new level!! But now we really need your help however big or small to help this little boy with such a big heart ❤️
Also check out Alex's Facebook page: Alex's Mission Possible where there is a lot more information about Alex and all his amazing triumphs and adventures! 💚
🙏🏽
I will be updating this page when events are organised. Thank you for your help ❤️❤️
Thanks for taking the time to visit my JustGiving page.
Donating through JustGiving is simple, fast and totally secure. Your details are safe with JustGiving - they'll never sell them on or send unwanted emails. Once you donate, they'll send your money directly to the charity. So it's the most efficient way to donate - saving time and cutting costs for the charity.
7.5% of all donations to Tree of Hope in relation to this appeal will be allocated to the general charitable purposes of Tree of Hope to cover our core operating costs.

If we raise insufficient funds, or surplus funds, then the funds will be used, if appropriate, to fund support for our child's needs in accordance with Tree of Hope's charitable objects. If in those circumstances we are unable to use all or part of the funds for the benefit of our child in accordance with Tree of Hope's charitable objects, then any funds that cannot be used will be transferred to be used for the general charitable purposes of Tree of Hope.