Alek's Dream to Walk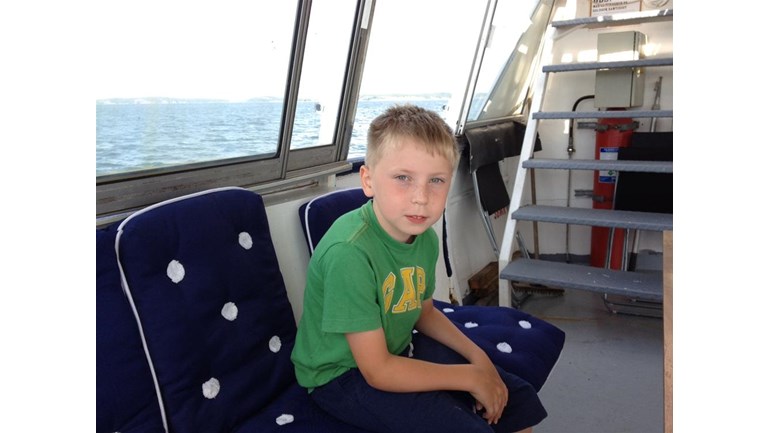 Hi
Thank you for visiting Alek's Just Giving site. I don't know whether we were lucky enough to have you stop here by accident or by design but we hope you stay, read a little and maybe help Alek raise the money he needs to be able achieve his dream of walking!
Thanks
Alek's Parents
Alek is a kind-hearted, clever and often cheeky 9 year old boy. If you met him sitting at a table drawing or on the sofa watching TV you might not instantly know there was anything different about him but Alek is not like other children his age. Alek was born with Spastic Diplegia Cerebral Palsy; he is unable to stand up, let alone walk, without the aid of his sticks or his walker and has to use a wheelchair to do some of the things that his friends take for granted. He is sports mad, and where other stand in goal to play hockey or football, Alek gets on his knees and, as with everything he does, works himself breathless to succeed.
Alek has trained hard every day since he was 1 year old when he was first diagnosed with Cerebral Palsy, with the Physiotherapist, with his parents, at school, and he never complains. He has to work twice as hard as an able bodied child just to move around school and tasks that most people barely even have to think about like getting onto a chair or in and out of a car, can be real challenges for Alek.
It doesn't stop him though, quite the opposite, for a little boy with poor balance and lack of control of his legs and feet, he is determined to one day walk unaided and thanks to Dr. Parks at St. Louis Children's Hospital and an operation called a Selective Dorsal Rhizotomy (SDR) that will take Alek to the USA for 4 weeks, Alek has been given the opportunity to reach that goal and realise his dream to walk.
SDR involves the cutting of some of the sensory nerve fibers that come from the muscles and enter the spinal cord. This removes the spasticity in those muscles and means that they can be retrained and will allow Alek to learn to walk without fighting against his own legs.
The operation is just the beginning of Alek's journey; intensive physiotherapy and other types of training will be essential for up to two years after the operation. At the end it is hoped that Alek will be more independent, free from a lot of the pain he experiences on a daily basis today and hopefully be able to realise his dream to walk.
Tree of Hope is helping Alek raise money for his SDR operation. The operation, trip to the USA and the follow up therapy will cost an estimated £55,000 and any money raised in Alek's name will be put aside specifically for the Alek's Dream to Walk cause by the charity. Please help us making Alek´s dream come true x
If you want to know more about the SDR operation or St. Louis Children's Hospital then please visit this link:
http://www.stlouischildrens.org/our-services/center-cerebral-palsy-spasticity/about-selective-dorsal-rhizotomy-sdr
Donating through JustGiving is simple, fast and totally secure. Your details are safe with JustGiving – they'll never sell them on or send unwanted emails. Once you donate, they'll send your money directly to the charity and make sure Gift Aid is reclaimed on every eligible donation by a UK taxpayer. So it's the most efficient way to donate - I raise more, whilst saving time and cutting costs for the charity.
So please dig deep and donate now.