Adam Kutereba SDR Fund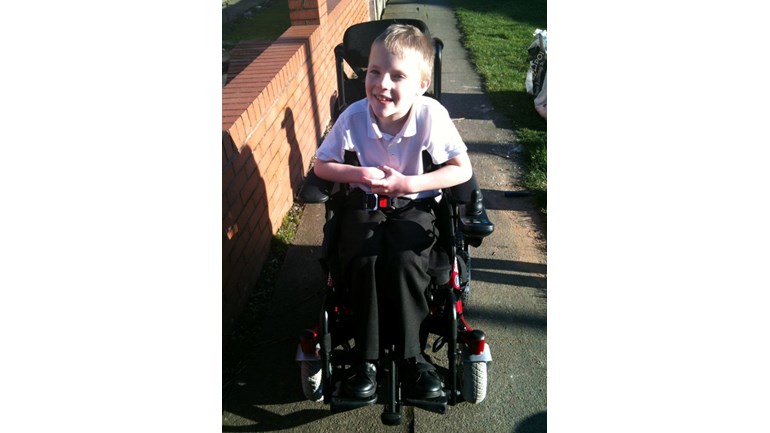 Adam was born 13 weeks premature weighing just 2lbs 8ozs. He sufferred a lung haemorrhage at 2 days old followed by a further lung haemorrhage and a brain heamorrhage at 4 days old. He was very poorly and given only 10% chance of survival. Thankfully Adam was a fighter , although suffering further setbacks Adam was able to come home at 12 weeks old.
Adam was diagnosed with Tetraplegic Cerebral Palsy, caused by the brain haemorrhage he suffered.
Adam is in a wheelchair; he has a walker but can only manage to walk 100 metres at most, even this makes him very tired.
Adam is a very happy child and he doesn't let his disability get him down, always smiling and very thoughtful.
We are trying to raise money to send Adam to America for an operation called Selective Dorsal Rhizotomy (SDR). The aim of this operation is to ease muscle spasticity and improve mobility in people with cerebral palsy. It involves cutting nerves in the lower spine that are responsible for muscle rigidity.
Following the SDR surgery, Adam will most likely require further surgery to lengthen both his hamstring and calf muscles.
This operation will be life changing for Adam, the following benefits are expected after surgery,
His spasticity will be permanently reduced
His sitting and standing postures will improve
His transitions between postures will be faster and easier
His balance and level of comfort will both improve
His walking will improve - he will be able to walk independently using a walker in all environments and may have potential to walk using crutches if his right arm improves.
Being able to get on his feet will mean the world to him especially if it means he can kick a football.
All money raised will be used for Adam's operation, travel expenses and on going physio on return to the UK.
Thank you for taking the time to read this page.