Abi's Wish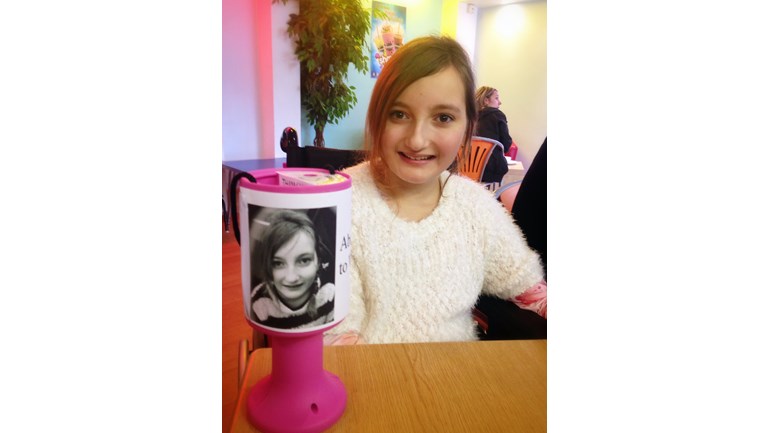 Abi's Wish
Thank you to everyone who has donated towards Abi's Wish to Walk. The money raised so far is monitored by Tree of Hope charity. It can only ever be used towards Abi and her therapeutic needs.
As some of you may already know Abi's Wish to Walk began when she was 14 years old in 2016. It's original aim was to raise money to fly Abi to America to see Dr Park, a leader in children's surgery and world renowned pioneer for the operation called SDR (Selective Dorsal Rhizotomy). Dr Park had already accepted Abi into the program via written correspondence, x-rays, videos, MRI's and doctor's and consultant's reports and in 2017, with 54% of the original target raised, she was good to go.
At ths time more and more families were seeking help for their children through SDR and finding that the NHS in England were either not prepared to operate or would not fund the operation that, in the United States had been performed on children for 10 years with a 100% success rate. SDR releases the painful spasticity of the muscles that are causing so much difficulty, helping its patients to walk. Dr Park has performed more than a thousand of these operations; there have been no failures. The operation always benefits the child if not helping it to walk aiding it to move around more comfortably and easily and less painfully as the chronic tightness in the muscle that is always pulling in the opposite direction is released. For many children and their families this is truly a life changing operation. It is now being performed by a very small number of hospitals in the UK however it is not NHS funded and not all children are supported forcing them to apply to Dr T S Park MD in St Louis Children's Hospital in Missouri, US.
The process is not without difficulty. Abi has attended, as advised, pre-SDR therapy sessions all over the country and abroad, preparing her for the journey ahead, strengthening her limbs, stretching her muscles, loosening taut ligaments and building mental strength as post-operative care consists of regular and consistent exercise using muscles that have never been fully utilized before. Near miracles are performed as children who have never walked, walk, and they run.
For Abi, this particular story may never reach it's brilliant, final conclusion. Immediately before her operation was to take place her father and his family took her and her 2 brothers to live with them. They didn't carry on the work and no therapy was done with them. Abi's mum and her family, including the brilliant Auntie Carly whose WishFest initiative raised £10,000, were completely ostracized.
This year, another Wish Fest will continue to raise money for Abi and for other children like her:
https://www.facebook.com/Wish-Fest-20-22-July-2018-1052545238120263/
Abi's Wish to Walk may never be realized but there are other opportunities in store and we would like to realize these for her. Tree of Hope have agreed that the money can continue to be used to help Abi. It may be used for specialist care or for equipment. This does not rule out SDR at some later stage if she chooses.
Because SDR might not be an option for Abi at the moment her mum has decided that her independent mobility is the next best thing, vital for activity and participation and reducing her dependence on caregivers. At the moment Abi is using a manual wheelchair which she would like to keep, the NHS will not provide her with a power chair as well, therefore her mum is looking at a climber which will give Abi the opportunity to reach places that were previously inaccessible to her. She is also going to continue physiotherapy with Merlin, conductive education with Megan Baker and SDR fitness. 
If any donators are unhappy with these altered aims they have every right to contact us to ask us to donate their money to another child. We will carry out and publicize their wishes as far as we are able.
Should we exceed the target amount (or if we do not raise enough funds, or if they cannot be used for any other reason) the funds raised will go to the general funds of Tree of Hope to assist other sick children.