Abi's Wish To Walk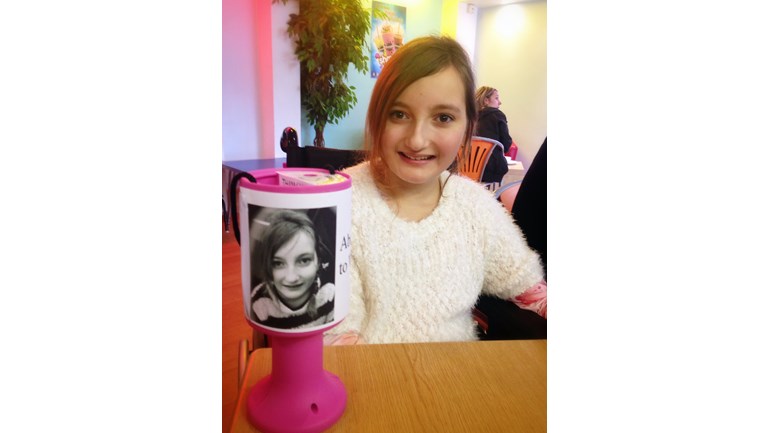 Abi's Wish
Thank you to everyone who has donated towards Abi's Wish to Walk. The money raised so far is monitored by Tree of Hope charity and can only ever be used towards Abi and her therapeutic needs.
Abi's Wish to Walk was started by her mum in 2014. It's original aim was to raise money to fly Abi to America to see Dr Park, a leader in children's surgery and world renowned pioneer for the operation called SDR (Selective Dorsal Rhizotomy). Dr Park had already accepted Abi into the program via written correspondence, x-rays, videos, MRI's and doctor's and consultant's reports and in 2017 and with 54% of the original target raised, she was looking good to go.
At this time more and more families were seeking help for their children through SDR and finding that the NHS in England were either not prepared to operate or would not fund the operation turned to Dr Park in the United States who had performed hundreds of these operations on children for more than 10 years with a 100% success rate. 
SDR releases the painful spasticity of the muscles that are causing difficulty, helping its patients to walk. The benefits of SDR are mixed. Freeing up the limbs enables better movement. Strengthening the muscles afterwards can enable walking. For many children and their families this is truly a life changing operation.
Abi has attended pre-SDR therapy sessions all over the country and abroad, preparing her for the journey ahead. Things changed in 2017 when Abi went to live with her dad and she has not received any therapy since except for the occasional physiotherapy session with Linda Edyvean.
Her mum and her family and the brilliant Auntie Carly whose WishFest initiative raised £10,000, were completely ostracized by the social worker.
Abi is hopeful for SDR in the future however this all depends on the level of help she receives. Today, her mum is sourcing a power chair for Abi who desperately needs some form of independence. There are several kinds on the market and she will need to try some out. We have our eye on the Climber which can go up and down steps but also there is one for rough terrain which might be apt for living in the countryside. 
We are also hopeful that Abi will continue to attend Megan Baker School for Conductive Education which she always enjoyed, SDR fitness and physiotherapy with Merlin.
If any donators are unhappy with these altered aims they have every right to contact us to ask us to donate their money to another child. We will carry out and publicize their wishes as far as we are able.
Should we exceed the target amount (or if we do not raise enough funds, or if they cannot be used for any other reason) the funds raised will go to the general funds of Tree of Hope to assist other sick children.