In the hope of a better future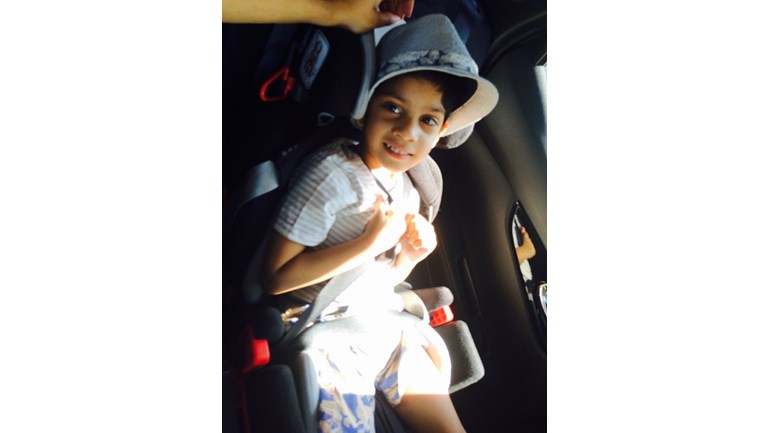 Aayan is a very special little boy without whom our family would be incomplete – he brings joy and meaning into our lives. 

Having lost our firstborn at the age of 1 to Micro Villus Inclusion Disease in which we endured a yearlong hospital stay and watched our precious son undergo multiple organ transplants which he tiny body rejected we were blessed when we had another gorgeous little boy to love and cherish; Aayan. 

From the early onset our Aayan suffered multiple epileptic seizures which caused him irreversible brain damage. Aayan has a possible 'Mitochondrial Disease' which has left him unable to crawl or stand independently at 4.5 years of age. As parents it is the most difficult fact to accept that your son may or may not ever be able to move around independently.

This brings me on to the reason for us setting up our Just Giving page – We are always looking for ways in which we can help Aayan to be as independent as possible but as Aayan is unable to verbally communicate with us we are aware that he is very frustrated and desperately want to improve things for him.

We believe that Aayan would greatly benefit from intensive physiotherapy sessions which can help him to become more mobile and in turn enable him to attend school and interact with other children.

In terms of the long term future we are looking to raise funds so that Aayan can continue having any treatments that will be of benefit to him so that he can live his life with as much independence as possible. We just want our son to be happy, content and to have a reasonable quality of life. 
We are reaching out to anyone from the bottom of our hearts to fundraise or donate to our sons campaign – anything you can do will be of benefit to Aayan and will help  to
improve his quality of life. 


Thank you for reading Aayan's story