Therapy for Xavi - Tree of Hope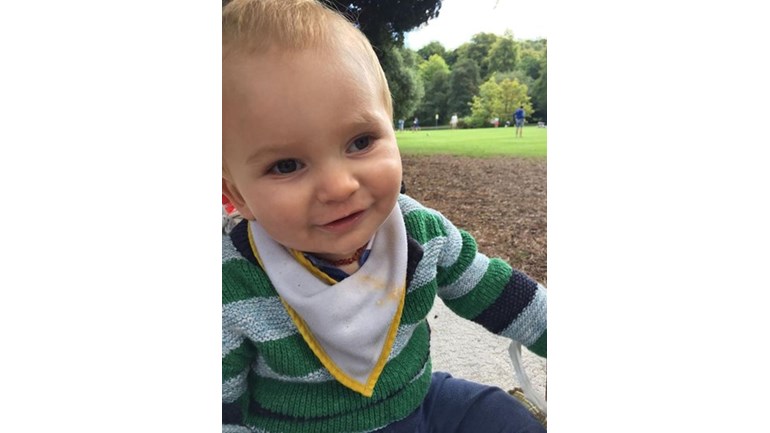 Our gorgeous boy, Xavi, had a tough start to life, on delivery he suffered a skull fracture and lack of oxygen which led to a brain bleed and permanent brain damage, he was resuscitated for 19 minutes and spent the first 6 weeks of his life in intensive care.
He now has cerebral palsy, general development delay, epilepsy and feeding problems (he is currently tube fed for liquids and has a weak swallow).
We are currently researching a variety of therapies that can help Xavi reach his full potential, but unfortunately these come at a great cost which is why we have started this fundraising page.
Current therapies we are looking into include:
Private speech and language therapy for communication and feeding issues - £100 per hour
Specialist physiotherapy at the cerebral palsy physio centre Bedford  - £50 per hour
Neurologic music therapy - £50 per hour
Twice yearly reassessments at Brainwave in Essex - £300 each

Compared to the dismal outlook we were given in Xavi's first few weeks he is doing so well and we want him to reach his full potential whatever that may be.
We would be really grateful for any fundraising ideas or donations to help us reach our goal.

Thank you
Sian and Mark xx
Thanks for taking the time to visit my JustGiving page.
7.5% of all donations to Tree of Hope in relation to this appeal will be allocated to the general charitable purposes of Tree of Hope to cover our core operating costs.
 
If we raise insufficient funds, or surplus funds, then the funds will be used, if appropriate, to fund support for our child's needs in accordance with Tree of Hope's charitable objects.  If in those circumstances we are unable to use all or part of the funds for the benefit of our child in accordance with Tree of Hope's charitable objects, then any funds that cannot be used will be transferred to be used for the general charitable purposes of Tree of Hope.