Tilly's New Wheels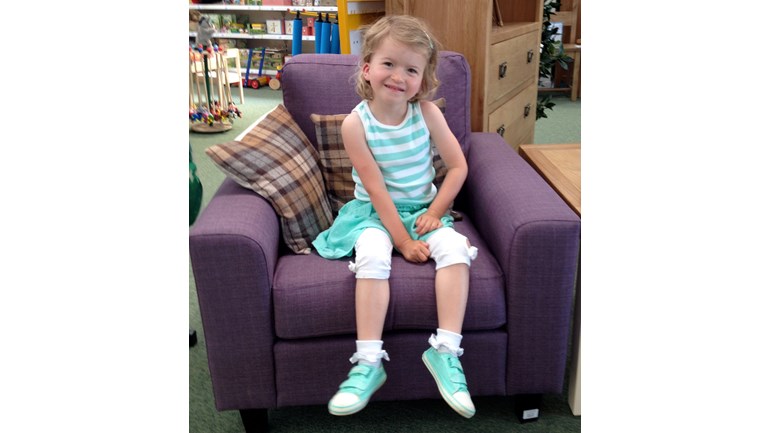 My daughter Tilly is 5 years old and has Global Development Delay, congenital heart defects, sensory processing disorder and hypotonia (low muscle tone).  She is completely non-verbal and has poor understanding, and unfortunately no sense or awareness of danger.  She is able to walk, but only very short distances so we still have to use a buggy whenever we go anywhere with her.  She is quite small for her age so we've been able to get away with using a 'typical' buggy until now, but it is time to admit defeat and get a special needs buggy more suited to her needs and better fitted for her size. 
I walk to Tilly's nursery every day through a wooded area that doesn't have a great path - therefore we really need an all-terrain buggy.  As a family, we also enjoy getting out in the fresh air at weekends for walks and we're lucky to have lots of wooded areas and a beach close to where we live.  We've found that Tilly is much happier and more confident when we expose her to new environments, particularly the outdoors.  
After doing lots of research, we've found a buggy that would suit her needs and definitely stand up to the off road walks....however, as we are discovering with so many things with a 'special needs' label, they are expensive and we're struggling to fund one.  Any help to raise the money would be a fantastic help to Tilly and our family.
Should we exceed the target amount (or if we don't raise enough funds, or if they cannot be used for any other reason) the funds raised will go to the general funds of Tree of Hope to assist other sick children.