Save Our Maddi Appeal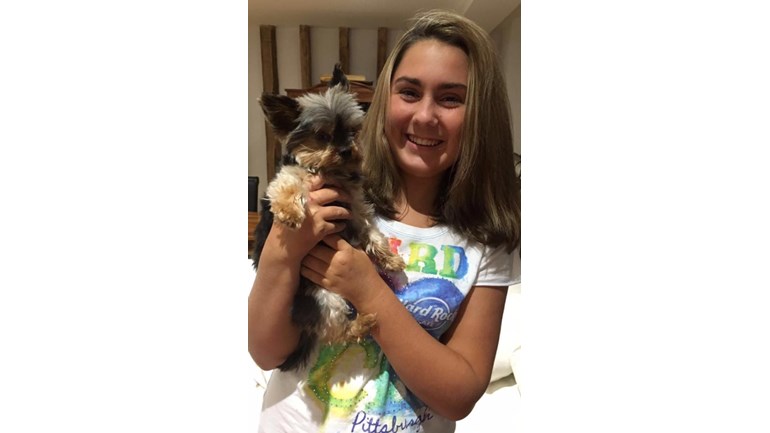 A few months ago Maddi was diagnosed with an extremely rare disease called SPG15 (Spastic Paraplegia Gene 15) which unknown to us she had been harbouring this condition until she reached 13 years old at this point she started to struggle with walking.
SPG15 is classed as a motor neuron disease but is very rare in fact it appears that there is no one else in the UK this and it is thought to be less than 20 people in the world with this disease type. It is known to develop paralysis in all four limbs, also causing abnormalities of the brain. In addition it affects the peripheral nervous system impairing vision and hearing, it can also bring on early juvenile Parkinsonism.
The disease is taking hold and gradually disabling her legs as it progresses. We do not know the speed nor when and where it will end. We need to act quickly so we can stop it from destroying Maddis capabilities.

THE JOURNEY SO FAR....

Just before Maddis 15th birthday 2016 our world was shattered after having been called into Great Ormond Street Hospital (without Maddi) to be told the devasting news that she may have Krabbe a life threateningly disease. The UK knew very little of this condition so we began researching and found help at the children's hospital of Pittsburg, US where a world leading specialist in this disease had been carrying out bone marrow transplants on similar children to Maddi.
A race against time was launched to raise funds to support Maddi to have this treatment but unfortunately through another test which was recommended by the US specialist she was seeing, it was discovered genetically that she had SPG15 and was in fact a carrier of Krabbe. The transplant was then put on hold while research for SPG15 was taking place.
There is very little known about the condition, we again sought opinions and more information from other Doctors who are specialists in Herediatary Spastic Paraplegia, we travelled to National Institute Of Health in Washington, University Of Michigan Hospital and Montreal Neurological Institute and Hospital to seek help. They are all researching Spastic Paraplegia but as yet to date no cure has been found.
We are now back in the U.K, back at Great Ormond Street Hospital. However, we are looking at possibilities that gene therapy may be an option but vigorous research has to be done. Fingers crossed that this is our way forward to cure Maddi.