Mikhail's Mission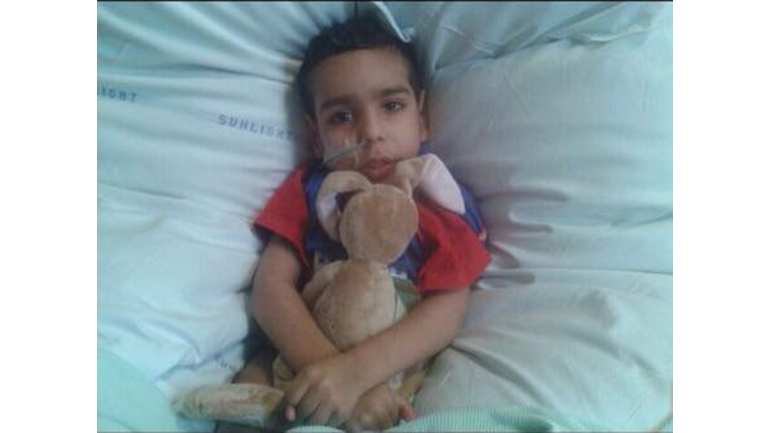 My Story
Hello, my name is Mikhail and I am nine years old. I live in Leicester with my Mum, Dad, younger brother and two sisters.  I have severe quadraplegia Cerebral Palsy (CP), so I have increased muscle tone in all four limbs, as well as Global Developmental Delay and cortical vision impairment and other complexed needs.  
I am a surviving identical twin and have fought against all odds and strive to battle each day. I lost my twin brother, Zakariyah due to acute twin to twin transfusion.  Doctors told my parents "Your child will never smile" and that I will live a very poor quality of life and be in a vegetative state. This has been proven wrong, all praises to God. 

I need 24 hour care and am a wheelchair user. I am unable to sit, roll over, walk, talk and feed myself. I have curvature on my spine and my hips are sub-laxed to a high degree, and at severe risk of dislocation. I must carry out daily necessary exercises and use equipment to maintain correct postures. This is a hard task as my legs tend to cross at times because my muscles are very tight and do not co-ordinate properly. In order to prevent this, I need treatment and therapy. 
My Mission

I do not see my disability as a barrier to enjoy life. I am aware of sounds around me. I am hoping this can improve in time with help and support. I really would like to reach my maximum potential to improve my communication, which will make it easier to express myself and people to understand me. I have cortical vision impairment, though I can visually track. I can respond to movements of people around me and smile or laugh when I am happy and enjoying activities. 
I would benefit greatly from some physiotherapy sessions to try and bring on my development. There are also many specialist treatments and equipment that would help me to develop further and allow me to enjoy life to the full. I will need to do a lot of therapy to maintain my range of movement. As I grow it could become harder. Hopefully, if I continue to have treatment it will make my life easier. 
My mum and dad are setting this page up for me, so I can get help with the therapy I really need. They are raising funds for me through the Tree of Hope charity. They would love to provide me with everything that I need, but unfortunately these specialist therapies, treatments and equipment are very costly. 7.5% of all donations to Tree of Hope in relation to this appeal will be allocated to the general charitable purposes of Tree of Hope, to cover our core operating costs.
We are looking to fund-raise for this innovative equipment and treatment to treat my condition working at the cellular level using biocom bio resonance therapy. The therapy operates at the biophysical level and uses information from the body's electromagnetic field and form substances to test stresses and for the purpose of administering therapy. For more information please go to website https://bioresonance.com. My mum,dad and my special friends will be trained extensively, on using the equipment to help me and other children with similar conditions.  

Please follow the updates for more current information on treatments and how it is all going.If I could talk and express myself, I would love to let you know how hard life has been and still is. Please help me to succeed and maximise my potential and defy the poor prognosis made for me.  
To follow Mikhail's Mission please go to facebook page:
https://www.facebook.com/groups/1746046105671286/

When the world says "give up" hope whispers, "try it one more time".

Lots of love and prayers, 

Mikhail x