Get Max Moving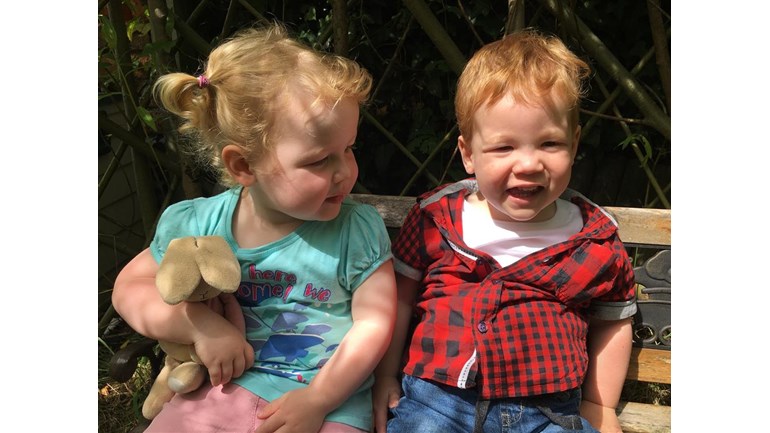 Thanks for taking the time to visit our JustGiving page.

We are raising money in aid of our 2 year old son, Max, to help with his ongoing physiotherapy and equipment needs. Max and Alice are twins and were born 6 weeks prematurely. Max had a really difficult start to life; soon after birth Max was at the point of acute renal failure, following a suspected sepsis infection but thankfully he survived. Sadly, he has been left with permanent damage to his brain. Following an MRI scan we were told some of the white matter in his brain (which acts as a messenger for body movements) has been damaged and he more than likely will have restricted movements, difficulties with coordination and balance, and a diagnosis of cerebral palsy. Being faced with life-changing complications was incredibly traumatic for us as a family. We still don't know what lies ahead and whether Max will eventually be able to walk but we want to give him the best possible chance we can. 

Max already has tight muscles in his arms and legs resulting in some uncoordinated movements and stiffness and is delayed with his motor milestones. Physiotherapy is therefore extremely important for Max's development and early intervention is absolutely key to helping Max towards gaining full head control and in turn, the ability to sit, then stand and hopefully walk. Since October 2016, we have been visiting Brainwave in Warrington. This is a charity that helps children with disabilities and additional needs to reach their potential through therapy programmes devised for parents to deliver within the family home. We follow this programme alongside our local NHS physio to help Max build up his core strength, balance and coordination.
With money raised previously for Max we have been able to buy him a specialist swing seat, a firefly Scoot and additional therapy sessions for which are so grateful for. For our next piece of equipment we are hoping to raise money to get Max a trike so he can enjoy outings more with his sisters.

Difficulties aside, Max is a beautiful boy and melts our hearts with his infectious smile and is now very chatty alongside Alice - he makes us proud everyday! He loves nothing more than being with his sisters and friends  and giggling and joining in. He is very determined and hopefully with the love and support from our friends and family he will be able to lead a fully independent life. We will try our upmost as parents to give Max the best possible chance and with a little help from our friends we WILL succeed.
For more info please feel free to look at the following links:
http://www.brainwave.org.uk 
https://tomcatuk.org/trikes/tiger-trike/


http://www.firefly
Thanks for reading our story - we are grateful for any donations, no matter how small. If you are a U.K. Taxpayer then please GiftAid your donation! 
Cath & Paul x