Kais wishes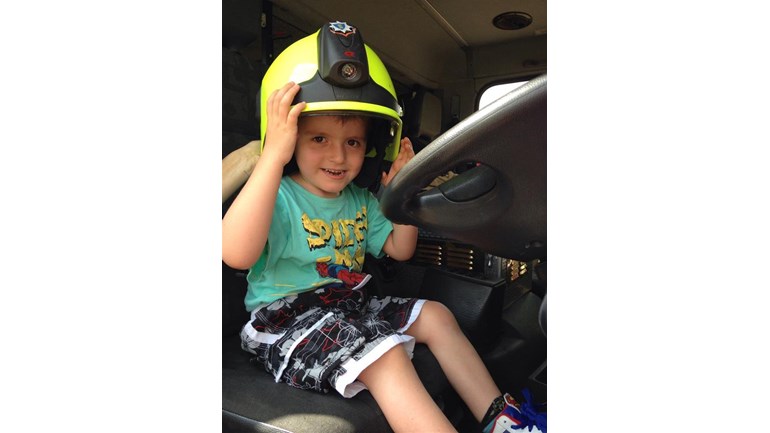 KAIS STORY
i was born on 16th October 2011 at 40 weeks gestation and weighing 7lb 14, 
my name is kai i will soon be 3, my mum had problems during labour they found out i was back to front so the doctor had to be quick at using a suction cap to get me out when i finally delivered doctors realised the cord was wrapped around my neck making lack of oxygen  to my brain, i was finally allowed to be in my mums arms, i was in hospital for 3 days as my mum had several epilepsy fits so i was looked after by the nurses until my mum was better, since being out of hospital i have regular visits from health visitor to see how i am doing as i was 6 months my mum noticed i wasnt doing what other babys where doing like holding my head up by myself i wasnt strong enough, as the months went by i would just lay there on the floor not understanding whats going on around me , my legs where weak i wasnt crawling i wasnt rolling over i would just lay in one position.
as months still went on i was far behind in my self , i have regular appointments with paediatrician occupational thearapy , physio therapy, speach and language portage most weeks, i try my hardest to do the best i can. iv had MRI scans blood tests and ddd test to see if they can diagnose what i have got, i only know iv got server learning difficulties and developmental delay at the moment. i am nearly 3 and i am unable to talk, swollow solid food or walk inderpendently, i have special boots to help strengthen my feet and ankles while standing with help.I dont have any equipment to help me learn to walk, 
but would love to have the equipment to help me to learn to walk and stand inderpendently.
i am now a little happier boy as i can walk a little not to far as my legs aint that strong yet but i do try if i walk to far my legs give way then mummy has to put my back in to pram, also recently i have been diagnoised with epilepsy to add on to my other problems plus iv seen peadiatrician and she  said as im not sure when bed is i dont produce a certain hormone to let me know its night time, so iv been put on menatolin whitch helps me and also with mummy daddy and my sister as i used to cry alot and get over tired but this special medicine helps me to relax to get me to sleep and i feel much better,
so now iv started to walk im bit happier but iv seen other little ones on bikes but when i go on a normal bike i fall of so i would like a special bike so i can be like my sister and cycle around with her, 
so please help me get one even if you sponcer me a penny every little help will get me this bike..... thank you for reading my story xxx
 my mum, dad , and family are asking for your help to donate to tree of hope to help them provide me with other types of equipment that i may need that are not provided by NHS to help me walk and any treatments i may need in the future.. so please please donate what you can
thank you 
Kai peter geoffrey gumbrecht xxx