Step up for Alex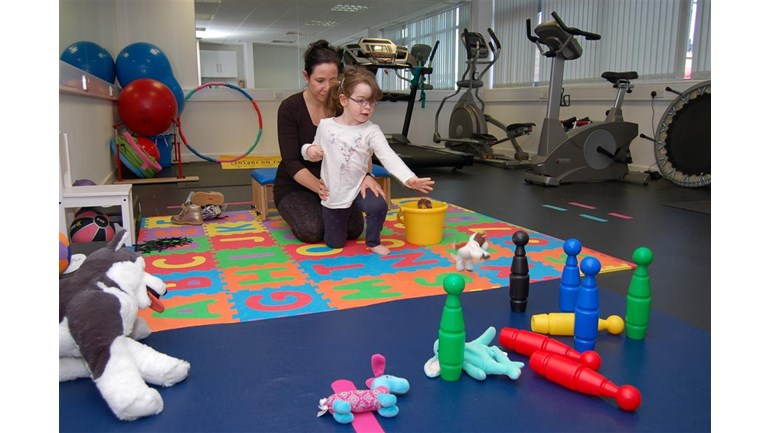 Alex has Cerebral Palsy which affects her whole body but in particular her walking – this was a result of pre birth complications. Alex also has a twin sister, Izzy who wanted nothing more than to have her sister to be able to enjoy all that she does – Izzy's dream is that Alex can run, play and join in all she does.

With the help of so many generous people and companies, who have donated their hard earned money, time and prizes, this dream is starting to come true for Alex.

Back in March 2016 when we had Alex assessed for this life changing surgery, Selective Dorsal Rhizotomy (SDR) did we expect in under a year that Alex would have had this surgery and be undertaking her intensive post op physio programme but having fundraised over £48,000, she has been able to have the surgery and is now well under way with her post op physio.

And how has Alex managed this? Alex has been a total star – she faced her three weeks at Bristol Children's Hospital, rehabilitation and intensive post op physio regime with extraordinary determination, energy and lots of smiles and laughter. She is truly beginning to realise that she can be like Izzy with her "magic legs".

"Magic legs" was the way we described this journey to Alex but we never truly realised how magic they would be. Four months post op and Alex is starting to take her first independent steps around the house and at school. Although still wearing splints (and may well do for her whole life) and still using her Kaye Walker and wheelchair for long distances, Alex can now sit in chairs with bent legs and not topple over, she can sit cross legged on the floor with her best friend at registration, with her brain released from her leg spasticity she is talking and learning more and is significantly less tired. If this was all we were going to get from this surgery, then it would have been worth it but Alex has much more to give. Her long term prognosis is that she will walk on her own unaided the majority of the time by the end of July and she is determined to make this.

However, this is just the start of her journey – as with the operation, the post op physio is NOT funded by the NHS and Alex now faces many years of intensive physio – for the first year this will be three times a week and ongoing Alex will never have a time without physio. She will also need further surgeries to correct the damage that has been done over the years to her hips, ankles and feet and numerous pieces of equipment that will help at each stage.

So we continue to fundraise – the total raised so far is £48,000 – our original target was set at £50,000 but with post op advise we now aim to raise £70,000.

It's a big ask of our family, friends, colleagues and the general public but we will push on to reach this target so that Alex can reach her potential.
Donating through JustGiving is simple, fast and totally secure. Your details are safe with JustGiving - they'll never sell them on or send unwanted emails. Once you donate, they'll send your money directly to the charity. So it's the most efficient way to donate - saving time and cutting costs for the charity.
Fundraising with Tree of Hope:
7.5% of all donations to Tree of Hope in relation to this appeal will be allocated to the general charitable purposes of Tree of Hope to cover our core operating costs.

If we raise insufficient funds, or surplus funds, then the funds will be used, if appropriate, to fund support for our child's needs in accordance with Tree of Hope's charitable objects. If in those circumstances we are unable to use all or part of the funds for the benefit of our child in accordance with Tree of Hope's charitable objects, then any funds that cannot be used will be transferred to be used for the general charitable purposes of Tree of Hope.

If you have any questions at all please do not hesitate to call the family support team on 01892 535525.