Adam's Dream To Walk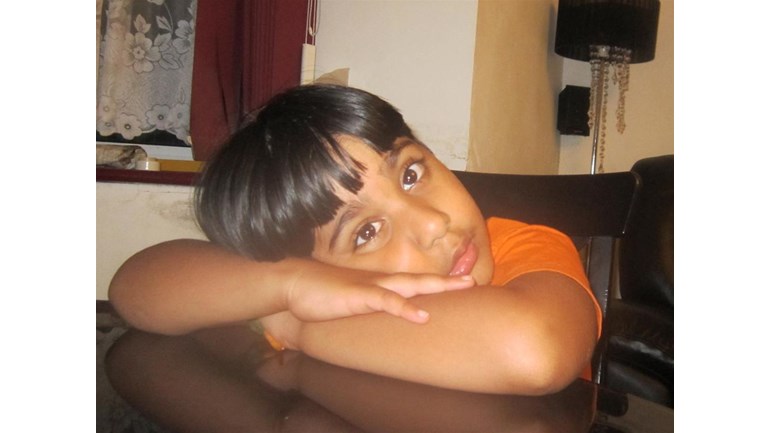 Adam is a fun loving, lively seven year old boy just like any other boy of  his age. However, unlike them, he is not able to walk independently or run around and play with his friends as he wishes. Adam has Spastic Diplegia Cerebral Palsy. This condition affects the muscles in both his legs making them spastic, tight and stiff. As a result of this Adam has problems trying to walk and balance himself without help.
Adam was born 12 weeks premature just weighing around 3 pounds and he remained in the hospital for a month before he was allowed to come home.
From a very early age Adam has had regular physiotherapy to help stretch and strengthen the muscles of his legs. This has got more difficult however as he has got older and the tightness has got worse. He has undergone Botox injections and serial casting of his legs in the past to help improve his walking which initially helped but, is no longer working.
Adam currently gets around with the help of his walker and for longer distances, he uses a wheelchair and furthermore, he wears splints on his legs to help stretch the muscles, but as he is getting taller and bigger the tight muscles in his weak legs are struggling to support him.
Despite all this, Adam is a very determined little boy and tries hard to not let his condition hinder him in anyway. He just gets on with his life.
Adam enjoys playing with his friends at school and especially loves to join in during football.
However, he is unable to keep up with them and is often stood watching his friends rather than joining in. Although Adam doesn't complain, it breaks my heart  when I see him left behind as his friends run off to kick a football whilst he stands watching.
He has now reached a crossroads in his life where he needs some other intervention to help him maintain his  mobility and improve his quality of life.
This comes in the form of a life changing operation called Selective Dorsal Rhizotomy (SDR). This operation  eliminates the spasticity in his legs and allows the muscles to move more freely allowing them to be strengthened with the help of physiotherapy so he would gain improved walking, balance and control therefore giving Adam the opportunity for a better quality of life.
We had applied for the funding through NHS back in May 2012 but we haven't got a reply yet. Adam is currently at the top of the waiting list, however, without the necessary funding , he will not be able to undergo the surgery. The provisional date for his surgery is February 28th 2014 and we need to get an alternative funding in time for this date.
Furthermore, following the surgery, Adam would require intensive physiotherapy but the NHS have turned him down.  Should we exceed the target amount (or if we do not raise enough funds, or if they cannot be used for any other reason) the funds raised will go to the general funds of Tree of Hope to assist other sick children.
Please donate to Tree of Hope to help Adam fulfill his dream and ours and change a little boy's life for the future.