Freya's little legs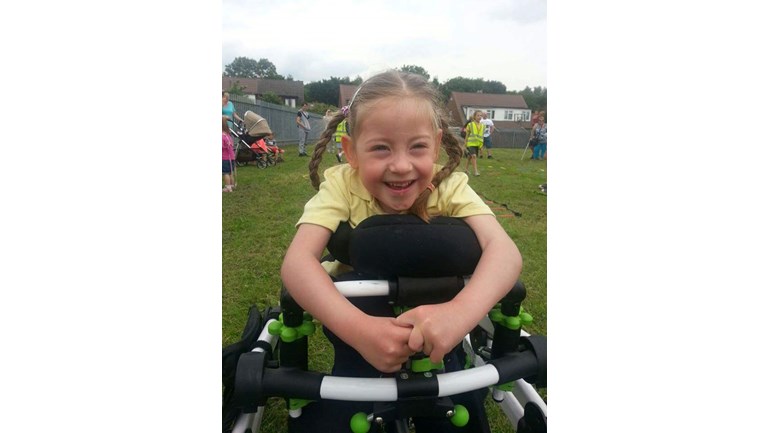 Thanks for taking the time to visit my JustGiving page.
The family and I are trying and continuing to raise funds For my little hero Freya who is 6 years old.  She was born with Cerebral palsy and two holes in her heart.
Whilst Freya makes good use of her wheelchair she still has time to boss me (Daddy) about.
Freya will shortly undergo SDR surgery which we have thankfully already raised funds for with help from Family, friends and people like yourselves.
This money would provide essential physiotherapy, specialist equipment, adaptations and any other required therapy activities, not only post op but for as long as Freya requires them as she is growing up. Supporting her and giving her the best possible quality of life which she most rightly deserves.
My little girl has already fought through three open heart surgerys at such a young age and is an absolute star. She is my hero and I want to be able to give her the best possible chance to enjoy life, develop and maybe one day become an independent young lady.  
Surprisingly the NHS do not fund everything you would imagine they should for a little disabled girl.
So this is where you come in! 
Any donations big or small will make a difference to Freya's life. So please help us help My Little Freya! Whether its helping the family with a fundraising event, donating prizes and nik naks to raffle off or a monetary donation. Any help would be greatly appreciated. 
Please follow Freyas fundraising journey on facebook! Search.
Freya Bailey the speederbike wheelchair wondergirl
                                    Or
https://www.facebook.com/groups/665578000278565/
7.5% of all donations to Tree of Hope in relation to this appeal will be allocated to the general charitable purposes of Tree of Hope to cover our core operating costs.
 If we raise insufficient funds, or surplus funds, then the funds will be used, if appropriate, to fund support for our child's needs in accordance with Tree of Hope's charitable objects. If in those circumstances we are unable to use all or part of the funds for the benefit of our child in accordance with Tree of Hope's charitable objects, then any funds that cannot be used will be transferred to be used for the general charitable purposes of Tree of Hope.